Multimedia Exposition Project: Storia Di Catania
Series of four multimedia DVDs, budled with a paper version published by Domenico Sanfilippo Editore. Also available as kiosk projector. Published from 2008 to 2012. Historical descriptions of the city of Catania (Sicliy - Italy) , specifically tailored for an older audience with very limited technological skills. Audiovisual contents were made by other member of the team, all the content was then merged using a proprietary editor. Role on this project: UI Design, Interface Graphic Design, DVD Packaging Design (First and Second Edition), Main Programming (Actionscript), Tools Programming.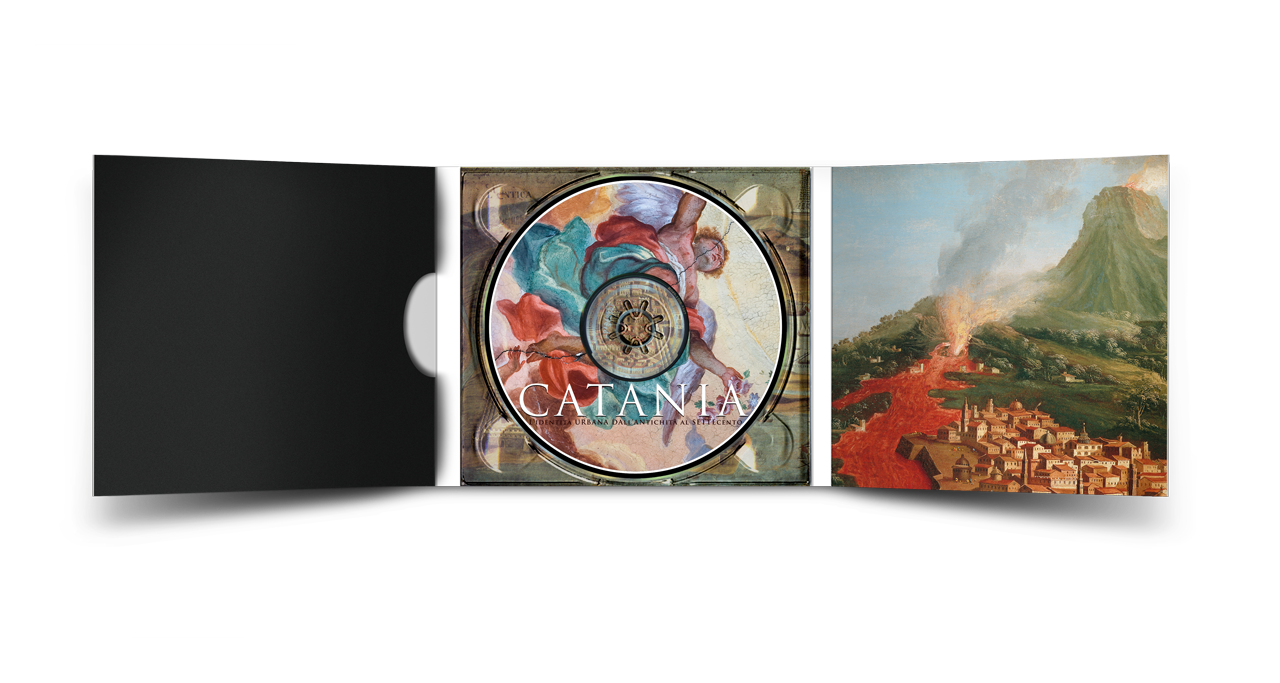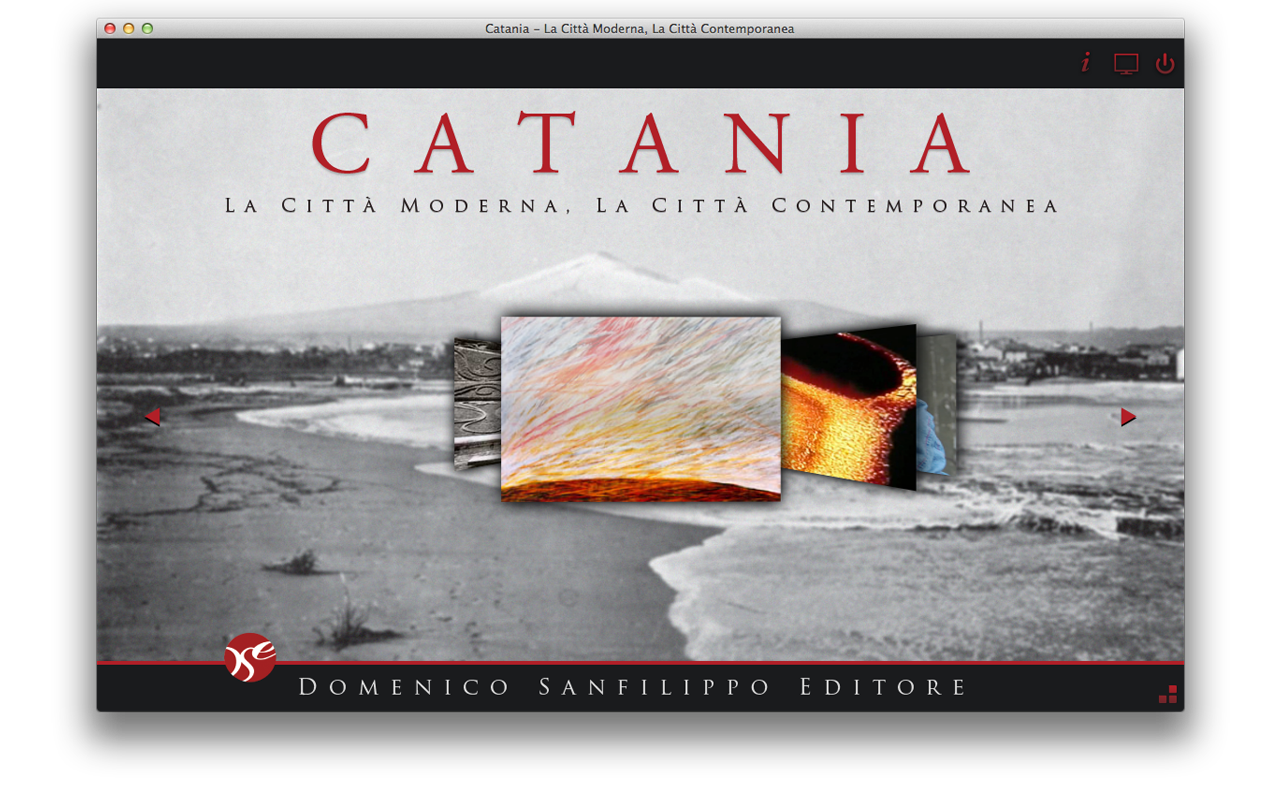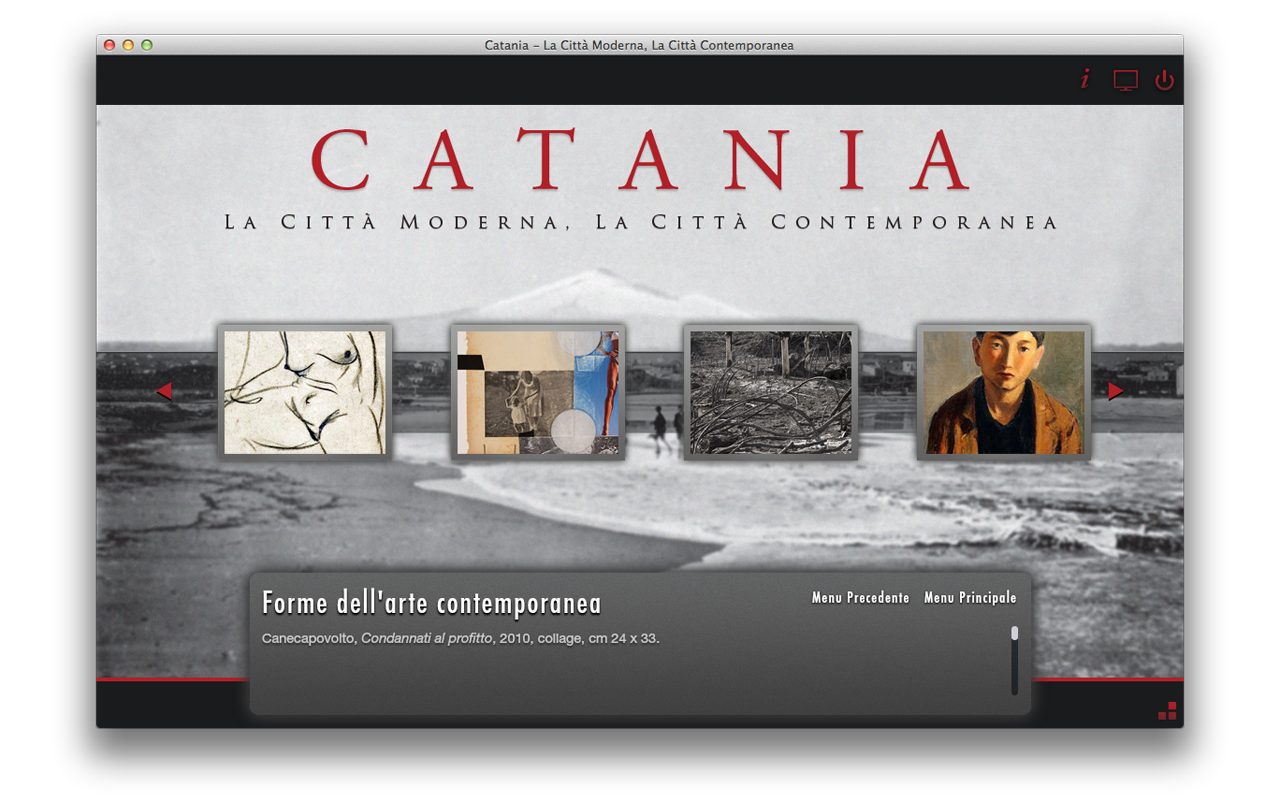 For more informations regarding the
Catania
Multimedia & Printed Series, please visit the
S. Filippo Editore
website.